Replacing a dead SID chip.
From Wikipedia :

"SID (short for Sound Interface Device) is the name of the sound chip used in the VC 10, C64 and C128. The SID was developed by Bob Yannes, an employee of the firm MOS Technology. Bob (Robert) Yannes knows, beside technical know-how, a lot of music. His intention was to implement a real subtractive synthesis chip, totally different from all other home computer sound devices of its time. The chip's distinctive sound is easily recognized and was clearly ahead the competition. The chip combines analogue and digital circuitry, that cannot be emulated with 100% fidelity even today. Emulated sounds do come very close to the original and a layperson is not likely to notice the difference. The SID sound is well known among retro gamers. "

The sound that comes from a Commodore 64 is one of the things that sets it apart from other home computers of the day. Sadly, 35+ years later, SID chips are breaking down and becoming scarce. You'll know, when no matter how high the volume is and Pac-Man makes no sound, you SID chip probably has passed to the great beyond. Fortunately others have taken up the torch and there are some new replacements available. SwinSID appears to be one of the most popular replacements, but even they are hard to find, no retailers have stock at this time. Fortunately the SwinSID nano is readily available, at the time of writing this. The SwinSID nano is a slightly less functional version of the original SwinSID chip, it does not support game paddles or mouse control (Joysticks work normally), but you will have sound for your favorite game or SID music collection.

My replacement SID chips are the SwinSID nano, purchased from ebay seller Commodore4ever.

Another project is in progress, but not shipping yet at the time of writing, is the FPGAsid project. The idea being to make a replacement SID chip in an FPGA chip. Check it out at http://www.fpgasid.de/


On with job. This first picture shows the 6581 SID chip from my older 'brown box' C64 and one of the new SwinSid nano chips. The new chips will work in the older 6581 models and the newer 8580 models (64c and 128), just a matter putting a jumper on in the right position.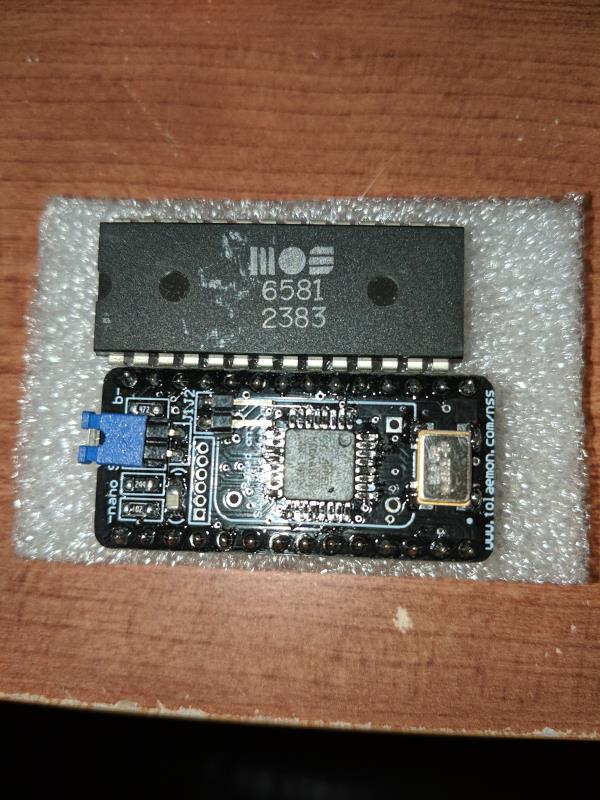 Next, the original SID on the motherboard of my 64c.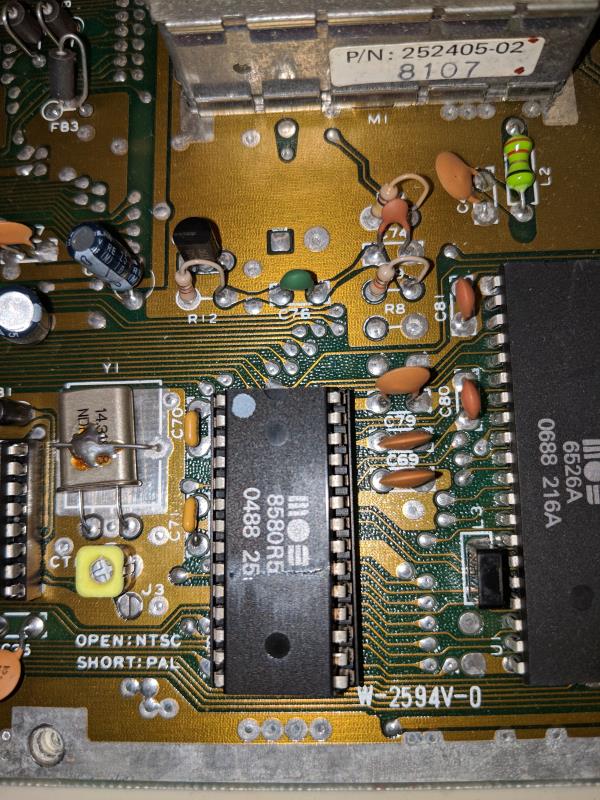 To remove the chip, you should use a proper chip puller, but if you are careful, a small screwdriver will work as well.

The new chip installs easily, set it in place, make sure the pins are lined up and gently push it in.
Note the position of the jumper on J2 to match the 8580 SID.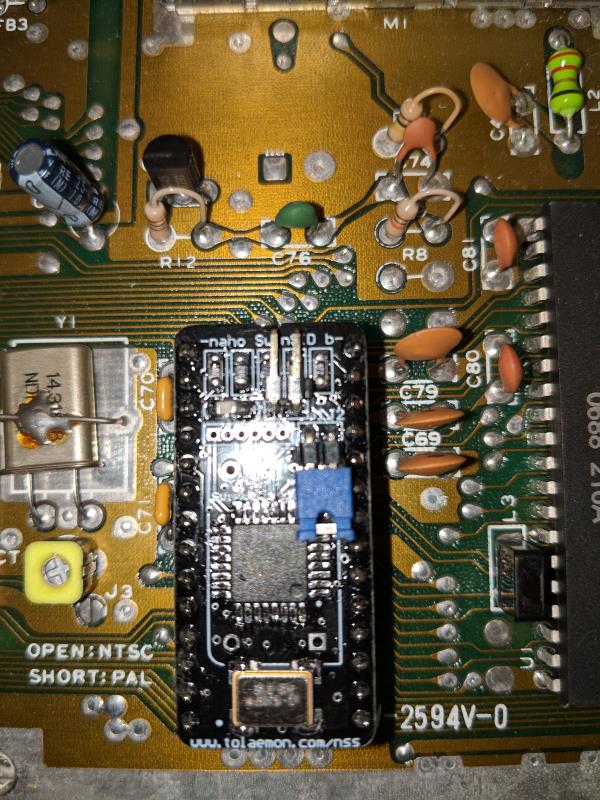 An overview of the motherboard.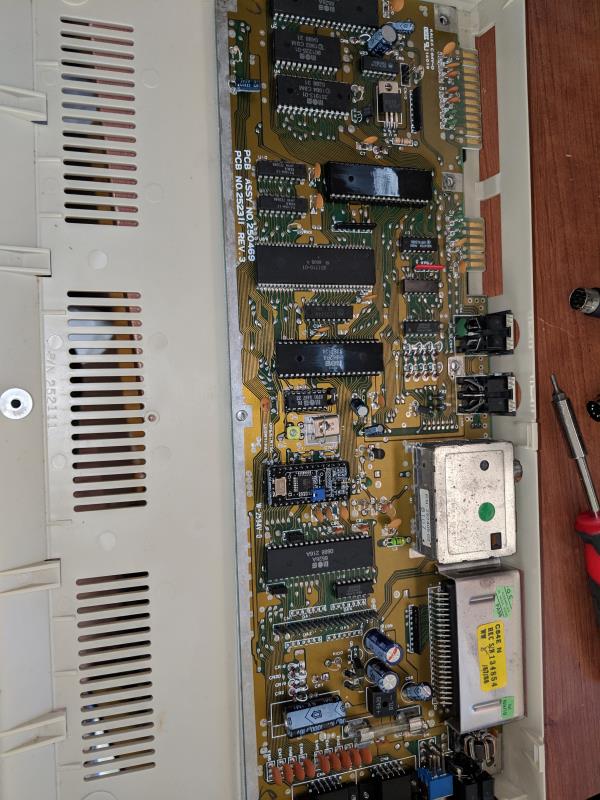 Both of the old SID chips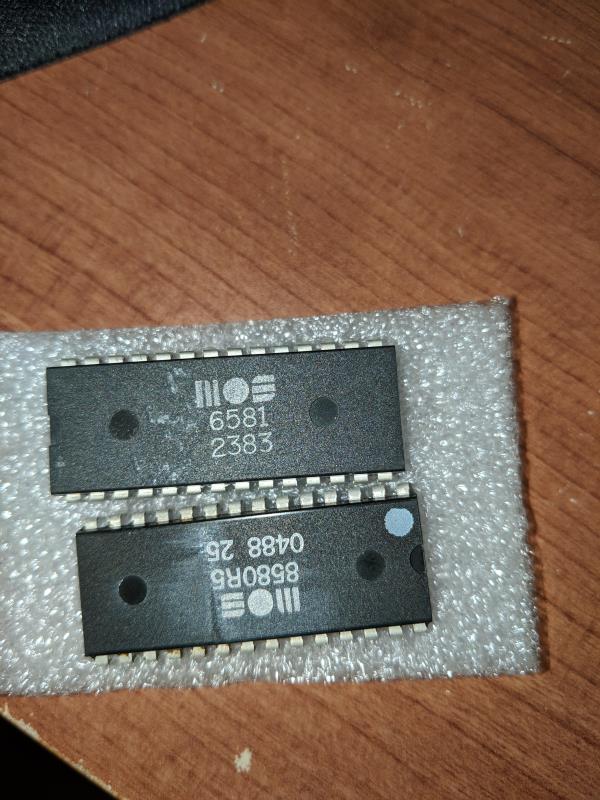 And how does it sound now ....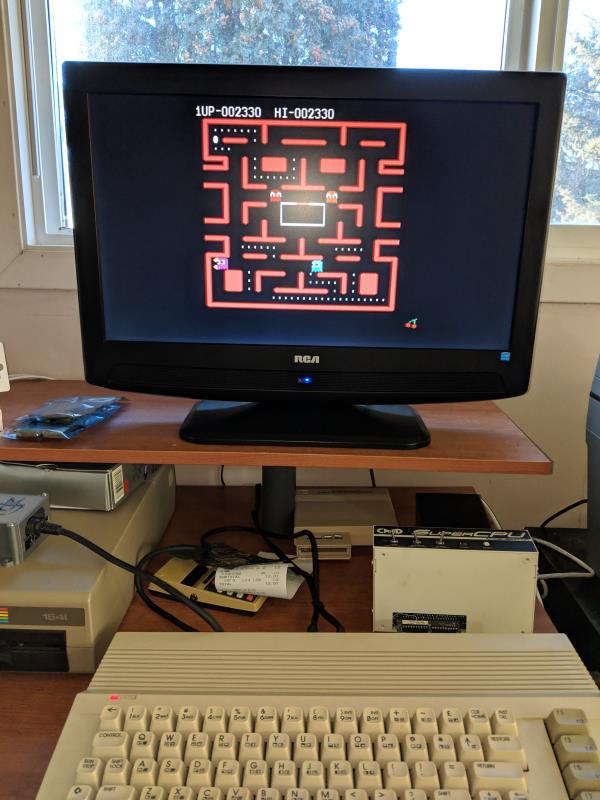 You probably can't hear it from the pictures, but it sounds just like it should.