Welcome to the home of

The Calgary Commodore Users Group
Feb 10/19

A few new goodies on the website this weekend. I got a couple more old newsletters scanned and posted on the newletters page.
Thanks to a suggestion by forum user abob, we now have a few podcast sites listed on our links pages.



Feb 6/19

For those that chose to stay home and not brave the polar vortex, you missed a great meeting ! Not to worry though, the March meeting will be a good one as well.



Jan 17/19

We're going to try out some forums on the site. Hopefully to provide a place for our members and friends to talk about thier favorite old hardware and software and maybe show off some thier toys. Join in on the conversations !




Jan 12/19

We started the year with a great meeting. Thanks to everyone who came down to help us start the year off right !


Dec 8/18

Hi everyone ! Just a note of news.
The first Tuesday of January is New Years day, so we are moving the meeting to Tuesday, January 8/2019.

See you there !



Oct 19/18
&nbsp The64 mini was introduced to the Canadian market on Oct 9/18. A few days later Canada Post arrived with a new package for Blaine.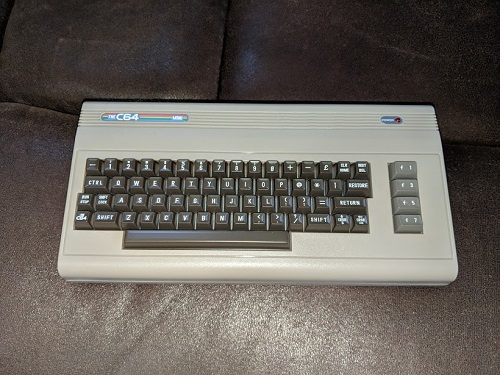 If you would like to see more, I'll have it with me at the November 6th meeting. See you there.



Oct 18/18

Time for a reboot of the website for the CCUG. Most of the site is still under construction, but check back soon and we'll up and running.











Desktop Version of our site.





Made by The Calgary Commodore Users Group © 2018, All rights reserved

Privacy policy


Commodore Banner Exchange